Eliminator Blackhead Killer Pore Vacuum
Regular price $49.99 USD $29.99 USD 40% OFF
"I have very stubborn blackish pores that even pore strips and masks can't remove, and it's super annoying because you can see all the black dots and gunk on my nose. This product managed to suck them all out easily leaving me with clog-free nose skin."
-Linda Z … DEAL KINGS CUSTOMER
Get instant amazing results with this eliminator blackhead killer pore vacuum without shedding extra Bucks!!!
Nobody likes having difficult-to-remove blackheads. Regular face cleansers, pore strips, expensive face masks, and creams…sometimes, these products just don't cut it. Even worse, some of these can harm your skin.
Not having a blackhead remover can be frustrating especially when you wake up and find yet more of these tiny black spots are appearing. It can feel like an endless battle to try to remove them with creams, masks, and skincare regimes.
Luckily, science has found an effective alternative to this painful and pricey facial procedure and still get the skin they always want with the help of this Eliminator Blackhead Killer Pore Vacuum!
This little machine uses the power of a vacuum to remove dirt, grime, and other debris out of the skin. The result? Less clogged pores, less acne, better-looking skin.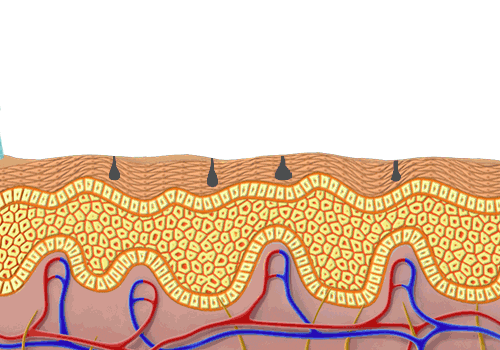 This pore vacuum is a battery-operated, handheld device with an attachable suction cup on the end. It works exactly as its name describes: by sucking out the dirt inside your pores. Think of how your household vacuum works, as you run it across your carpet or rug. The concept of these machines is basically the same.
This device offers multiple-sized suction cups to accommodate the different-sized pores found on the face. As you're using the device, you can adjust the level of suction. This allows you to extract the stubborn gunk from deep within your pores without causing damage or harm to your skin.
Everything the device removes from your pores stays inside the suction area, keeping it off your face. This prevents bacteria found inside acne from spreading to other areas of the face. Once you've finished suctioning out your pores, the device will come apart for easy cleaning.
Not Convinced Yet? Here are the BIGGER BENEFITS YOU WILL GET for just a small investment…
It helps improve the way your skin looks by allowing it to rejuvenate, giving you a healthy, youthful glow. 
No harsh chemicals or fragrances that irritate the skin
Cheaper than the other facial regimens
Less invasive than traditional blackhead removing tools
Offers a pain-free facial experience
Can be used anywhere in and out of your home
And finally, with the layer of dead skin and debris extracted, your beauty products will be absorbed deeply into the skin cutting the time it takes to see desirable results from your beauty creams and ointments in half, allowing you to save on purchasing more. 
Have You Ever Had Your Blackheads Removed?
IMAGINE THIS: You lie back in a chair and a technician presses a metallic rod with a tiny loop at the end of it into the skin of your nose. The pressure the loop puts around the pore forces the blackish gunk inside to come out like a toothpaste pressed out of a tube.
It does this by mashing skin into cartilage and then into bone, which is so intense one can only lay there thinking about What deep evil one must have committed to deserve this. And the technician does this as long as all black dots have been erased. It was terribly painful! 
You won't have to go through this if you own an Eliminator Blackhead Killer Pore Vacuum. Save yourself the headache. You'll thank yourself after the first try!!
Get Yours Now! Free Shipping Worldwide!
people are currently looking at this product